Don't Settle For Poor Quality
My jewelry is not only designed to be appealing to the eye, but also to the soul.
The originality of design and the craftsmanship are hard to match.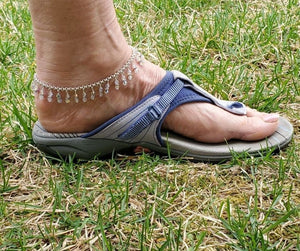 Style With Ease
Everyday jewelry that makes your style soar.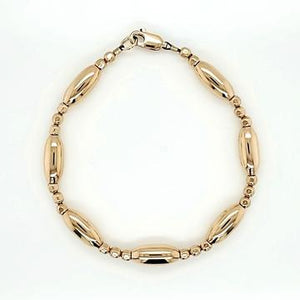 High Quality
Quality you can count on - Heirloom jewelry to be passed down.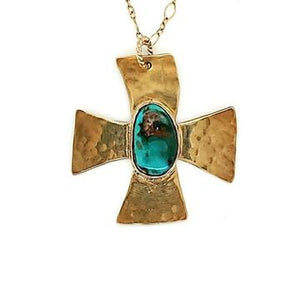 Live Meaningfully
Your jewelry should represent something meaningful, which will bring out your personal style.
My Story
 Much of my work is inspired by my mother, a watercolor artist who used the most amazing choice of colors I had ever seen. I credit her with gifting me her sense of color that I now display in my work.
Infused with distinct combinations of color and pattern, Heart & Soul Designs will make you feel extraordinary on even the most ordinary of days. Please click link to read more./pages/about
Understated & Elegant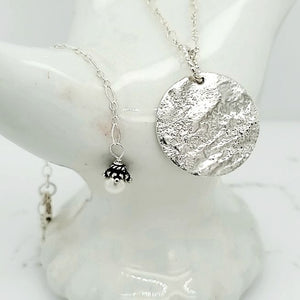 Enhance Your Style
Fine Silver Moonlit Necklace   Whether a t-shirt or a black dress this necklace will elevate your look.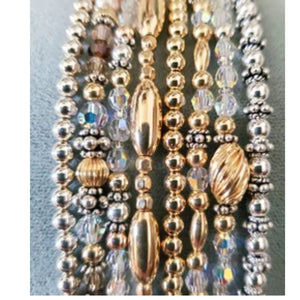 Lightweight Mix & Match Durable
These bracelets are super easy to wear. Mix and match with everything. Casual, lightweight - the perfect go to jewelry.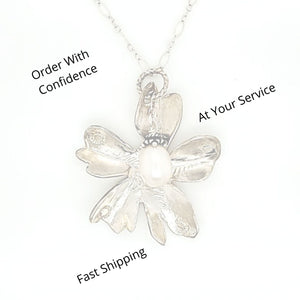 It's Easy To Order From Us
I want things to be easy for you. At Heart & Soul Designs it's my mission to provide a simple, enjoyable experience for you.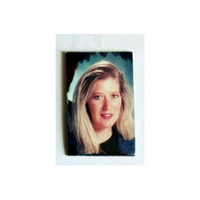 Glad to know you. I created Heart & Soul Designs 28 years ago, & have been designing jewelry for my living ever since. I've always been inspired by color, pattern & texture. Working with 14 karat gold, gold filled & sterling silver metals. I combine natural gemstones to create everyday jewelry for women who love high quality handmade artisan pieces.
A daily ritual of mine is to make each person's life I come into contact with a little brighter. A smile, a compliment, a thank you. We never know what someone's going through. The world can be a challenging place and it's my way of making it better.
Let Customers Speak For Me
Love everything I have bought from Sue. The quality is there. I've never had a problem with her jewelry. She has a great eye for creating beautiful & timeless jewelry, with pieces that complement each other. 

Terri M
Simple, classic, beautiful designs in silver or gold often using semiprecious stones and all at affordable prices. Bracelets made to fit your appropriate wrist size. I especially love the lever back earrings and the bracelets which can be stacked together for a unique look. Sue is quick to turn things around.

Angie
I just recently discovered the talented jewelry designer, Sue Bannow, "Heart & Soul Designs." How fortunate for me because each piece of jewelry is an original & every time I wear a piece of her jewelry I receive so many compliments. All the pieces are exquisitely handmade & each is unique, no two pieces are exact. I adore each piece I own & love wearing them.

A proud model for Sue Bannow "Heart and Soul Designs" Sharon Mason
I have purchased many pieces of jewelry from you over the years. The latest "bird's nest" necklace is absolutely beautiful, one of a kind, and it was made for me. It will truly become an heirloom. The quality and loveliness in your jewelry reflects the care and thought which is born into each and every piece. Wearing a wondrous piece of art lifts my spirits. I don't know how you can part with your creations as they truly hold Heart and Soul.

Grateful for your talents,Hugs, Ellen Chase
I've known Sue for at least 20 years & have been collecting the most beautiful jewelry. In fact, I just received the most beautiful bracelet which she designed just from my description. It brought me happy tears. She also included a pair of matching earrings. Sue is a very sweet person and a great friend.

Denise Coderre-Weber
Awesome jewelry - I've been a customer for 20 + years - beautiful custom pieces! I have never been to a show without several new pieces added to my collection!

Sandra
These pieces are so unique. They're truly heirlooms. The quality is first rate and the variety is great. I've seen Sue's workshop and it truly is a magical place.

Mark Fritz
I love your bracelets and they are the only ones I wear. I will be back for me and get a necklace and earrings.

Mary Lynn Winningham
Sue, you are quick to respond and the quality of your jewelry speaks for itself! Your pieces are unique and that's what keeps me coming back!

Thank you!

Christean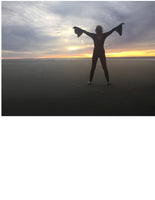 The Dance Of Life
In ancient times a young child was walking through the woods. As she sat by the edge of the water she looked up into the sky as an eagle flew by. A feather dropped into her lap. "This feather is the symbol of flight - keep it near your heart." As the little girl thought about what just happened... more